936-967-2757
Livingston, Texas
HANDS ON REALTY AGENTS
SANDI KARNES
I am a native Houstonian. I graduated from John H. Reagan high school in the Heights, moved to Cypress for 15 years and the last 20 years have lived on Lake Livingston. I started a family business doing boat rentals and sales and began selling real estate selling primarily waterfront properties.

I am an Aggie mom and proud of it. I tell everyone my son and all my money went to Texas A&M. I am a grandmother of 4. I fished professionally for 5 years with the Women's Bassmaster Tour and the PAA with the top men anglers.

I love all aspects of real estate representing buyers and sellers. I listen very well and enjoy pleasing people. I understand some of the complications of relocating and the importance of response time and availability. I spent 20 years in banking and 15 years in real estate so I bring a lot of experience and understanding to deal with clients.
Sandi Karnes - Broker/Owner: 936-967-2757 office | 281-731-5110 cell
Vickie Brewster
After a successful 22 year career in home child care and raising 5 children of our own, I decided to pursue my passion in homes. In 2004, I became a Licensed Real Estate Agent, and my husband and I began to work with investment properties. We purchased some properties for rehab and resale and others for rental purposes. I also worked with area agents as a photographer and created marketing materials for several years. Prior to moving to the Lake Livingston area in 2012, in addition to our real estate interest, I worked as a Church Administrator and was responsible for the operation of the facility, including office management, scheduling and Sunday service preparation. After settling in the Livingston area, I re-focused on my Real Estate career.

I am committed to providing the utmost care and attention to details to ensure a smooth transaction on your behalf. My dedication and honest approach to my business goes above and beyond. I look forward to working with you in the near future.
Vickie Brewster - Realtor® 936-967-2757 office | 281-770-2903 cell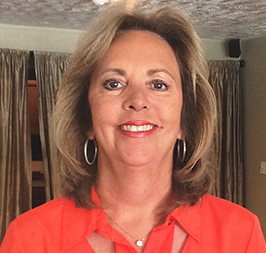 Cheryl Driskell
After a long and prosperous career placing IT professionals and helping them with their career goals, I transitioned into Real Estate and helping people find their dream home.

After many years of enjoying our weekend retreat, we made the decision to move to Lake Livingston permanently in the summer of 2007. After growing up in East Texas and attending Sam Houston State University, I am very familiar with the area and all it has to offer. My family and I enjoy boating, riding jet skis, playing games, watching sunsets and just enjoying time together.

I am honest, sometimes telling clients things they might not want to hear, hardworking and extremely knowledgeable about the Lake Livingston real estate industry. I look forward to working with you and your family to find your dream home or weekend getaway.
Cheryl Driskell - Realtor® 936-967-2757 office | 713-594-8005 cell